Rockhampton Region Accommodation Search
For Cheap, Luxury or Discount Hotels around Rockhampton Region
Welcome to the beautiful Rockhampton region in Queensland, Australia! If you're planning a visit to this area, you'll want to consider your accommodation options carefully. Luckily, this region has a variety of great accommodation options to suit all tastes and budgets. Here are some of the best options in and around Rockhampton:
1. Empire Apartment Hotel - Located in the heart of Rockhampton, the Empire Apartment Hotel offers stylish and spacious apartments with all the modern amenities you could need. With a restaurant, bar, and rooftop pool, this is a great option for those looking for luxury accommodation in the heart of the city.
2. Rocky Resort Motor Inn - If you're looking for a quieter option, the Rocky Resort Motor Inn in Parkhurst is a great choice. The motel-style rooms are clean, comfortable, and affordable, and the lovely gardens and pool add to the relaxed atmosphere.
3. Discovery Parks - Rockhampton - For those who want to be closer to nature, the Discovery Parks in Rockhampton offers a range of options from caravan sites to cabins. With plenty of facilities including a pool, playground, and BBQ area, this is a great family-friendly option.
4. Korte's Resort - If you're after something a bit more luxurious, Korte's Resort in Rockhampton offers elegant rooms and apartments with lovely views of the nearby mountains. With a restaurant, pool, and tennis court, this is a great option for those who want to relax in style.
5. Capricorn Caves - For a truly unique accommodation experience, why not stay at the Capricorn Caves? You can choose to sleep in a traditional cave or a more modern cabin, and there are plenty of activities on offer including cave tours and abseiling.
No matter which option you choose, you're sure to have a great time in the beautiful Rockhampton region. Happy travels!
This is the worlds leading discount accommodation cross search engine

save up to 80%


This is the same set of services most travel agents use, Free to bookmark and share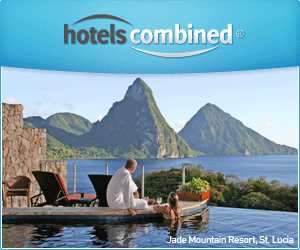 This is the site for Rockhampton Region Queensland . Are you searching in the right Australian Region?
MOVE PORTAL